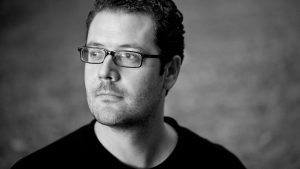 I have, over the years, quite inadvertently pursued an interdisciplinary education, which is why I try to bring an interdisciplinary approach to my work in film, writing and ongoing conversation. I started out in communications, and gravitated towards film, philosophy, religion and art, and then documentary film (more or less in that order). I was intellectually bored in my twenties as I worked my way up the ladder in the film industry, and began taking night classes in philosophy. This led to a master's degree at California State University Long Beach. However, before I was finished with my thesis at Long Beach, I met a group of folks studying theology and film, under the broader discipline of theology and art at the Sundance Film Festival in Park City, Utah.
I was so impressed with what they were up to that I immediately enrolled at Fuller Theological Seminary in Pasadena, where I had a wonderful time exploring the spiritual in art, film and aesthetics. I spent time in Orvieto, Italy with a sculptor looking at Mediaeval spirituality and art, returned year after year to Sundance to participate in discussions of and dialogue about film with people of faith, explored fine art in New York at the International Arts Movement Conference, and formed relationships with scholars and artists that have gone on to do amazing things.
After Fuller, I enrolled at Art Center College of Design to get my MFA in Film and Broadcast Cinema, where I developed a passion for and appreciation of nonfiction film, and began to see documentary as a powerful nexus for public rhetoric and truth-telling. My written thesis at Art Center on the history of documentary was later expanded and built upon for the book, How to Film Truth put out by Cascade Books and the Reel Spirituality institute.
These days I spend about six months a year working on medium to big budget Hollywood films, and the rest of the year on my writing, documentary and speaking projects. On this site you can hear and read my most recent thoughts through the podcast and blog, see about my upcoming writing projects, and follow the progression for my documentary.
You can also follow me on these platforms: